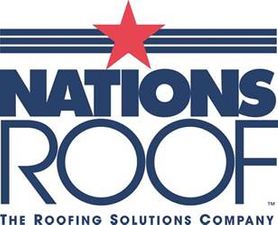 Nations Roof is a nationwide provider of commercial roofing services headquartered in Mobile, AL. Nations operates out of 30+ locations and has completed re-roofing and service and repair projects in 49 states in the past year. Nations focuses on providing best-in-class customer service to local and national real estate owners across all types of commercial properties.
For more information on Nations Roof, please visit

Red River is a technology solutions and managed services company that serves clients with the capabilities and technology required to solve critical data center, security, analytics, cloud, networking, collaboration and mobility challenges. Founded in 1995, Red River partners with leading information technology companies to provide clients with the optimal solution to meet their needs. Red River's client base includes public sector agencies in federal and state governments as well as private sector clients within healthcare, education, financial services among other industries.
For more information on Red River, please visit

VISION RADIOLOGY
Vision Radiology is one of the nation's leading providers of teleradiology services. Vision performs preliminary emergent radiologic interpretations for radiology practices and medical institutions during understaffed hours. Backed by a commitment to superior patient care and service to its clients, Vision has grown to a practice of 45 doctors serving hospitals across the country. All of Vision's radiologists are specialty trained doctors from leading U.S. medical programs, primarily Johns Hopkins and Stanford University. All of the doctors have received top honors in their academic training or have received awards given their proficiency in their specialty. Vision's critical services give ER physicians access to a radiologist at all hours that can interpret complex images and make a quick diagnosis to determine the course of care.
For more information on Vision Radiology, please visit

Syracuse's Sausage Company produces cooked and fresh sausage products in more than 80 recipes. Syracuse is headquartered in Ponder, TX and was founded in 1982. The Company is one of the leading suppliers of sausage and meatballs to the food service industry.
For more information on Syracuse, please visit